Mr. Lee Brown [6548] Harahan, LA
---
Judge (etc.) Rating System: &nbsp (instructions)
This judge has been rated by 9 members

with an average rating of: 2.8&nbsp
including 1 Judge Expert
with a rating of: 2&nbsp
251132542

&nbsp 5 - Excellent
&nbsp 4 - Good
&nbsp 3 - Fair/Average
&nbsp 2 - Below Expectations
&nbsp 1 - Not Acceptable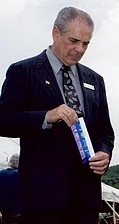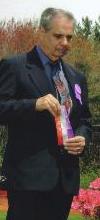 ---
&nbsp See Guidelines & Commentary on the Judge Rating System. &nbsp
No Flaming! Be Constructive, Diplomatic, Objective and Specific.
---
Public Judge Comments
If you are not a subscribing member and wish to post a comment here, please send an email with your public judge notes, and we will review it for posting.
---
Judges: To be notified automatically via email when someone posts a public note about you, just send us an email identifying yourself and tell us your User ID, so we can set up the proper link. To bring anything about a particular comment to our attention, also send an email, and we will review your concern and determine the appropriate action. If you wish to communicate with the person making a comment, send us an email, with the details and we will forward it for you. If you want to reply to a comment, and do not have a subscription, send us an email and we will post it here for you.
---
Judge Selection Committees: Feel free to post information here that's helpful to other judge selection people: how well a judge draws, other hiring considerations. Please be sensitive to the public nature of this venue.
---
Find out about the Judge Expert Panel (JEEP) &nbsp &nbsp See Articles on the overall Quality of Judging
---
ShowDays.info is not responsible for opinions expressed here.
If you think anything here is inappropriate, please notify site management.
Date
Rtg
Display Name
Breed(s)
May 29, 2016
Collies
Collie
He did not touch heads nor looked at expression. He judged the dogs like any other breed where the heads aren't so important.
Jun 30, 2014
2
anonymous
Working
Does not understand movement in the working breeds
Sep 8, 2013
4
T
herding
Judges the dogs - what a breath of fresh air! Would show to anytime
Mar 27, 2008
by Sys Admin for Lee Brown
From the judge -> I have built an excellent reputation for being an honest and not a political judge. I judge the dogs and not the owners or handlers. If I gave multiple awards to dogs from the same handler, and I know that happens at times, that's because that person had the best dogs in my opinion.
Nov 10, 2007
1
annonymous
Working
Appeared very political. Put up the same handler over and over again in the classes, even though she did not always have the best dog. Very dissapointed in the judging.
Oct 31, 2007
5
Victory German Shepherds
German Shepherd
Knows the standard, movement and breed type. Judges the dogs, not the handlers. Will put up owner handled and juniors.

You must be a subscribing member to make Public Comments.

ShowDays Home &nbsp Contact Us