Mr. Danny J. Bussard [38416] San Antonio, TX
---
Judge (etc.) Rating System: &nbsp (instructions)
This judge has been rated by 9 members

with an average rating of: 3.0&nbsp
including 1 Judge Expert
with a rating of: 3&nbsp
253413135

&nbsp 5 - Excellent
&nbsp 4 - Good
&nbsp 3 - Fair/Average
&nbsp 2 - Below Expectations
&nbsp 1 - Not Acceptable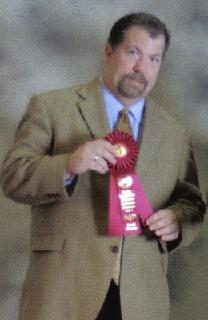 ---
&nbsp See Guidelines & Commentary on the Judge Rating System. &nbsp
No Flaming! Be Constructive, Diplomatic, Objective and Specific.
---
Public Judge Comments
If you are not a subscribing member and wish to post a comment here, please send an email with your public judge notes, and we will review it for posting.
---
Judges: To be notified automatically via email when someone posts a public note about you, just send us an email identifying yourself and tell us your User ID, so we can set up the proper link. To bring anything about a particular comment to our attention, also send an email, and we will review your concern and determine the appropriate action. If you wish to communicate with the person making a comment, send us an email, with the details and we will forward it for you. If you want to reply to a comment, and do not have a subscription, send us an email and we will post it here for you.
---
Judge Selection Committees: Feel free to post information here that's helpful to other judge selection people: how well a judge draws, other hiring considerations. Please be sensitive to the public nature of this venue.
---
Find out about the Judge Expert Panel (JEEP) &nbsp &nbsp See Articles on the overall Quality of Judging
---
ShowDays.info is not responsible for opinions expressed here.
If you think anything here is inappropriate, please notify site management.
Date
Rtg
Display Name
Breed(s)
Dec 19, 2012
ANONYMOUS
Pomeranian
I don't think he can judge for himself. Puts up whatever he saw win the day before, unless he recognizes someone from his area (who can get him a judging assignment).
Dec 3, 2012
3
Owner Handler
Chihuahuas
Very pleasant to show to and very gentle with the dogs. I really couldn't tell what he was looking for in the classes. But you could tell he was only interested in the handlers in the breed competition. Don't think I'll give him another entry until I've seen him judge my breed again.
Nov 6, 2012
5
Kathryn
Manchester
Light touch. Patient. Looking for movement.
Oct 23, 2012
4
Robin Gates
Manchesters
Mr Bussard was very gentle with the puppies. He was most interested in movement and moved the dogs a couple of times before making a decision. He does not examine a dog on the table head to tail but instead examines only the front end. My guess is he knows what he needs to know from the movement. I will show to him again.
Mar 28, 2012
5
Iggie Observer
Italian Greyhounds and other toy breeds
Mr. Bussard is one of the new talents. As far as I'm concerned he is right on with the IGs. I also observed some of the other breeds. Chins, Paps, Pugs. Clearly he is judging "breeding stock" and not the people on the other end of the lead. Never seen such a young judge immune from politics. I expect to see him judging every weekend at shows from Maine to California as soon as word gets out.
Sep 11, 2008
1
anonymous
papillon and various toys
Did not care for his picks. Roaching is unacceptable in a papillon, gues he does know what it is? He was recently approved to judge paps., but is another new judge who needs guidance. I hate to see new judges approved who have no clue of the breed, and we pay them to judge our dogs? Another new judge who could really benefit from having his hands on the dog from an experienced breed mentor. It really is unacceptable, and so disappointing to see this happening!

You must be a subscribing member to make Public Comments.

ShowDays Home &nbsp Contact Us