Mrs. Michelle Scott [27486] PUSLINCH, ON N0B 2J
---
Judge (etc.) Rating System: &nbsp (instructions)
This judge has been rated by 4 members

with an average rating of: 2.8&nbsp
&nbsp
1442

&nbsp 5 - Excellent
&nbsp 4 - Good
&nbsp 3 - Fair/Average
&nbsp 2 - Below Expectations
&nbsp 1 - Not Acceptable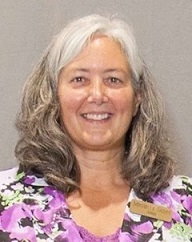 ---
&nbsp See Guidelines & Commentary on the Judge Rating System. &nbsp
No Flaming! Be Constructive, Diplomatic, Objective and Specific.
---
Public Judge Comments
If you are not a subscribing member and wish to post a comment here, please send an email with your public judge notes, and we will review it for posting.
---
Judges: To be notified automatically via email when someone posts a public note about you, just send us an email identifying yourself and tell us your User ID, so we can set up the proper link. To bring anything about a particular comment to our attention, also send an email, and we will review your concern and determine the appropriate action. If you wish to communicate with the person making a comment, send us an email, with the details and we will forward it for you. If you want to reply to a comment, and do not have a subscription, send us an email and we will post it here for you.
---
Judge Selection Committees: Feel free to post information here that's helpful to other judge selection people: how well a judge draws, other hiring considerations. Please be sensitive to the public nature of this venue.
---
Find out about the Judge Expert Panel (JEEP) &nbsp &nbsp See Articles on the overall Quality of Judging
---
ShowDays.info is not responsible for opinions expressed here.
If you think anything here is inappropriate, please notify site management.
Date
Rtg
Display Name
Breed(s)
Apr 8, 2016
1
Working
Hey, Mrs Scott we are in the ring too! Even tho we are O/H, we too would like our dogs to be looked at while in your ring with P/H.
May 9, 2015
4
Patty Harbison
Lakeland Terriers
An addition to yesterday's comment: I have learned from a Canadian friend that Ms. Scott used to breed Lakelands. And recognizes a good one when she sees it. THAT is why she was so happy that I made it to the ring... She was hoping for the chance to look at this increasingly rare breed. And she liked what she saw, because my girl is a good one. Shame on the anonymous poster who slammed Ms. Scott, and slammed my dog's placement. Bad sportsmanship and slander is NOT attractive.
May 8, 2015
4
Patty Harbison
Lakeland Terriers
I believe I am the person called a "friend" of Ms. Scott by another poster who slammed her for overly-fast judging of the "non--fluffy" breeds. I was in fact very late to her ring (the previous group had a total entry of TWO and I misjudged the time it would take) and I did receive a placement. She did say to me, "Glad you made it!" This is not "chatting it up with friends." I have never met the woman before in my life. We are not friends. I am a nobody. It seemed to me like she judged EVERYONE very very fast. I know there are times when politics decides who gets a placement. This was not one of those times. It's just laughable to me that someone should think my girl's placement was because of cronyism. Oh, and BTW: the O/H group winner was a Border, hardly "fluffy",and second was a late-arriving SFT. We were all late because the first 2 groups took less than 10 minutes to judge.
May 7, 2015
2
Redstaff
Terriers
If judging the terriers group it's wise to know what each breed is and their standards. She completely ignored all bull breeds yet chatted it up with friends even went as far as saying to one person who came in the ring very late - so glad you made it I was thinking you would miss my Group - then gave her a placement. She never watched the non fluffy breeds move at all and was very quick on the 'exam' for those as well practically ignoring them from her choices in a very obvious manner. I found this extremely dismissive and rude. If you don't like a breed at least judge it according to its standard or if you don't know it's standard then look at balance, structure, movement.

You must be a subscribing member to make Public Comments.

ShowDays Home &nbsp Contact Us